Add your review
Review Wageck Pfaffmann Heroine 2019
Wageck Pfaffmann Heroine 2019
Cuvée aus Weißburgunder, Müller-Thurgau, Chardonnay, Silvaner & Muskateller
2-5 business days
Infos zu den Weinen: Sollte dieser Jahrgang aktuell nicht verfügbar sein, senden wir Ihnen den Folgejahrgang.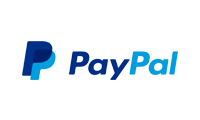 eWine-Your partner for good wines!
.
order value +75 €

domestic shipping costs are free

United Parcel Service

Delivery is made door-to-door ba UPS

+49 (0) 5141 / 208 95 20

Hotline

eWine "Der Laden"

Westcellertorstr. 3, DE-29221 Celle
Bissersheim is a small village in the northern Palatinate and owes its present existence to St. Margerete. According to a legend, this heroine saved the village from a wild dragon!
To this day, the village has immortalized this heroic deed in the Bissersheim coat of arms. The holy Margerete is our heroine (engl. HEROINE).
Thomas Pfaffmann, probably thought of the saint when he started to compose this cuvée.
- 32% Pinot Blanc
- 21% Müller-Thurgau
- 19% Chardonnay
- 16% Silvaner
- 12% Muscat
These are the vines he blended for his white wine cuvée. A bold step that will delight you.
Since the wine is only 12% by volume, you will love its drinking flow.
On the nose you will hear the typical bouquet of Pinot Blanc which then goes into the exotic note of Müller-Thurgau. The Chardonnay goes down here, but is perceived on the palate. In terms of taste, you have a white wine cuvée in the glass which will captivate you, fruity, multifaceted and yet quaffable. This wine will simply give them pleasure!
The Muscat gives the wine a nice soft bouquet.
| | |
| --- | --- |
| Bottle Size | 750 ml |
| Alcohol % VOL | |
| Acidity g/l | |
| Sugar g/l | |
| Grapes | |
| Barrel maturation | |
| Allergens | contains Sulphites |
| Distributor | |