Add your review
Review Holden Manz Cabernet Franc Reserve 2018
Holden Manz Cabernet Franc Reserve 2018
€69,95 *
SRP
Unit price: €95,95 / Liter
This medium bright ruby red wine has a subtly fragrant aromatic wine with tobacco leaf, spice, and pepper notes. Enchanting black fruit nose. Rich and elegant soft-textured wine with predominant cassis and dark berries. Well balanced savoury flavours with
2-5 business days
Infos zu den Weinen: Sollte dieser Jahrgang aktuell nicht verfügbar sein, senden wir Ihnen den Folgejahrgang.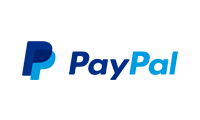 eWine-Your partner for good wines!
.
order value +75 €

domestic shipping costs are free

United Parcel Service

Delivery is made door-to-door ba UPS

+49 (0) 175 - 975 53 96

Hotline

eWine "Der Laden"

Westcellertorstr. 3, DE-29221 Celle
This medium-light ruby red wine has a subtle aromatic with notes of tobacco leaf, spices and pepper. Charming nose of black fruits. Rich and elegant wine with soft texture and dominant cassis and dark berries. Balanced savory flavors with good volume. Wood is well integrated, pleasantly subtle tannins. Balanced with a long finish with plenty of spice and mocha.