Add your review
Review Holden Manz Chardonnay Reserve 2018
Holden Manz Chardonnay Reserve 2018
€46,95 *
SRP
Unit price: €75,95 / Liter
A bright, sparky nose with nuances of freshly baked shortbread, citrus peel, lemon biscuit, toasted almonds, brioche and clementine
2-5 business days
Infos zu den Weinen: Sollte dieser Jahrgang aktuell nicht verfügbar sein, senden wir Ihnen den Folgejahrgang.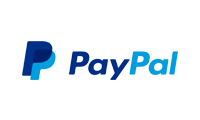 eWine-Your partner for good wines!
.
order value +75 €

domestic shipping costs are free

United Parcel Service

Delivery is made door-to-door ba UPS

+49 (0) 5141 / 208 95 20

Hotline

eWine "Der Laden"

Westcellertorstr. 3, DE-29221 Celle
Our chardonnay grapes are sourced from specially selected terroir with a preference for cool climate growing conditions. 2017 growing season allowed the grapes to mature under near perfect conditions. All bunches are hand selected at harvest to ensure the highest possible quality fruit. Picking is carried out early in the morning while the fruit is at its coolest temperature and transported to Holden Manz in a temperature protected environment.
A bright, sparky nose with nuances of freshly baked shortbread, citrus peel, lemon biscuit, toasted almonds, brioche and clementine.
Extended lees contact adds a creaminess and complexity, presenting an appealing length of palette. Elegant flavours of winter melon, dried apricot, ginger and hazelnut interwoven with complex acidity to provide a long, smooth finish.
WINEMAKER'S NOTES
Following harvesting the berries are cooled to 5ºC prior to a whole bunch press using the "Champagne" press cycle. After clarifying over-night pressed juice was transferred to 225 litre French oak barrels (90% new barrels, 10% 2nd fill) for fermentation. Our Reserve Chardonnay was 100% barrel fermented, using natural yeast with extended lees contact and daily batonnage.
We undertook a barrel selection of our 2017 Chardonnay production to create this exceptional wine. Less than 14% of this wine underwent malolactic fermentation. Limited production of 6 barrels only
| | |
| --- | --- |
| Bottle Size | 750 ml |
| Alcohol % VOL | 14,84 |
| Acidity g/l | 5,20 |
| Sugar g/l | 1,70 |
| Grapes | Chardonnay |
| Barrel maturation | After clarifying over-night pressed juice was transferred to 225 litre French oak barrels (90% new barrels, 10% 2nd fill) for fermentation. Our Reserve Chardonnay was 100% barrel fermented, using natural yeast with extended lees contact and daily batonnag |
| Allergens | contains Sulphites |
| Distributor | Wine Logistics International, 2440 Geel, Belgium |