Add your review
Review Holden Manz Syrah 2018
Holden Manz Syrah 2018
€23,95 *
SRP
Unit price: €27,93 / Liter
Silky smooth entry, showing ripe, soft tannins with beautiful vibrant fruit and spicy flavours.
2-5 business days
Infos zu den Weinen: Sollte dieser Jahrgang aktuell nicht verfügbar sein, senden wir Ihnen den Folgejahrgang.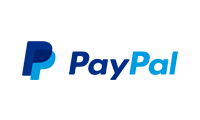 eWine-Your partner for good wines!
.
order value +75 €

domestic shipping costs are free

United Parcel Service

Delivery is made door-to-door ba UPS

+49 (0) 175 - 975 53 96

Hotline

eWine "Der Laden"

Westcellertorstr. 3, DE-29221 Celle
HARVEST
Another drought vintage! Winter 2016 was cool with good early rains in June however this did not
continue and August was warm and dry resulting in early bud burst. The re-occurrence of a strong south-
easter at inopportune moments caused the berries to be smaller but with good colour, acidity and taste
profile. A low disease index minimized spray intervention while maintaining a very healthy crop. The
harvest season was noteworthy for its lack of heatwave; long cool nights and pleasant late summer days
which contributed to exceptional ripeness. Our 2017 wines are concentrated with dense flavours and
good structure.
COLOUR
Intense purple.
NOSE
Beautiful aromas of violets, cloves, star anise, nutmeg and black peppercorns
complemented by fresh red berries.
PALATE
Silky smooth entry, showing ripe, soft tannins with beautiful vibrant fruit and spicy
flavours. Darker fruits provide a long lingering finish.
WINEMAKER'S NOTES
These grapes were selected from distinct parcels with varying soil types. This
complexity in growing has resulted in a wonderful intricacy in the wine. The grapes
were picked at optimal ripeness to enable the correct balance between sugar and
phenolic components. Individual varieties were bunch and berry sorted, crushed
and destalked to tank. Fermentation was initiated after 7 days cold soaking. 15%
whole cluster.
This Syrah was fermented using wild yeast in an open topped stainless steel
pigeage tank and matured in 500 litre French oak barrels for 18 months.
FOOD PAIRING
Granny's roasted chicken with sage and onion stuffing.
Roasted seabass with an Asian coconut sauce.
Pata negra ham, manchego cheese and black olives with freshly baked ciabatta.
| | |
| --- | --- |
| Bottle Size | 750 ml |
| Alcohol % VOL | 14,50 |
| Acidity g/l | 4,00 |
| Sugar g/l | 2,30 |
| Grapes | Cabernet Sauvignon |
| Barrel maturation | This Syrah was fermented using wild yeast in an open topped stainless steel tank and matured in 500 litre French oak barrels for 18 months. |
| Allergens | contains Sulphites |
| Distributor | Wine Logistics International, 2440 Geel, Belgium |