Add your review
Review Testalonga Baby Bandito Keep on Punching 2020
Testalonga Baby Bandito Keep on Punching 2020
€21,95 *
SRP
Unit price: €46,60 / Liter
Varietal Chenin Blanc from exceptional winemaker Craig Hawkins with almost endless drinking flow. The wine demands a large glass and some air.
2-5 business days
Infos zu den Weinen: Sollte dieser Jahrgang aktuell nicht verfügbar sein, senden wir Ihnen den Folgejahrgang.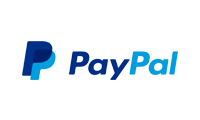 eWine-Your partner for good wines!
.
order value +75 €

domestic shipping costs are free

United Parcel Service

Delivery is made door-to-door ba UPS

+49 (0) 5141 / 208 95 20

Hotline

eWine "Der Laden"

Westcellertorstr. 3, DE-29221 Celle
Testalonga's Baby Bandito Keep on Punching 2021 comes from young vineyards from the early 2000s. Here, the Chenin vines grow on granite and are not artificially irrigated. The dryness ensures that Craig Hawkins can confidently do without fungicides and herbicides - he also omits pesiticides. The harvest is early, because Craig wants to preserve the freshness. Otherwise, too high sugar levels would be reached too quickly, the potential alcohol would go through the roof and the acidity would disappear into nirvana. Fermentation is spontaneous, without yeast nutrient salts and other additives. Just Grapes is written on the back label and that's exactly what it's all about. The aging is done in 3500l wooden barrels & a steel tank. The wine is bottled without fining and filtration and minimal added sulfur.
The Testalonga Baby Bandito Keep on Punching 2021 Chenin Blanc shows a rich straw yellow in the glass. It smells restrained of dry herbs, flint, yellow pit fruit, almonds and iodine. On the palate, it has a fresh, grippy acidity that is finely woven in. The finish is long and carried by the pit fruit flavors and impressions of salted almonds. Craig's Baby Bandito Chenin Blanc should be given some air in the decanter and then enjoyed from Burgundy glasses with lemon chicken stew or cold almond soup.
| | |
| --- | --- |
| Bottle Size | 750 ml |
| Alcohol % VOL | 15,00 |
| Acidity g/l | 5,80 |
| Sugar g/l | 2,70 |
| Grapes | Shiraz |
| Barrel maturation | The wine remained in barrels for 18 months after which the wine was lightly filtered and bottled. |
| Allergens | contains Sulphites |
| Distributor | AHWAS, Golzstr. 40 B, 10781 Berlin |