"EACH REGION HAS ITS OWN TRADITIONS,
EACH REGION HAS ITS OWN WINES "
Gianni Zonin (President)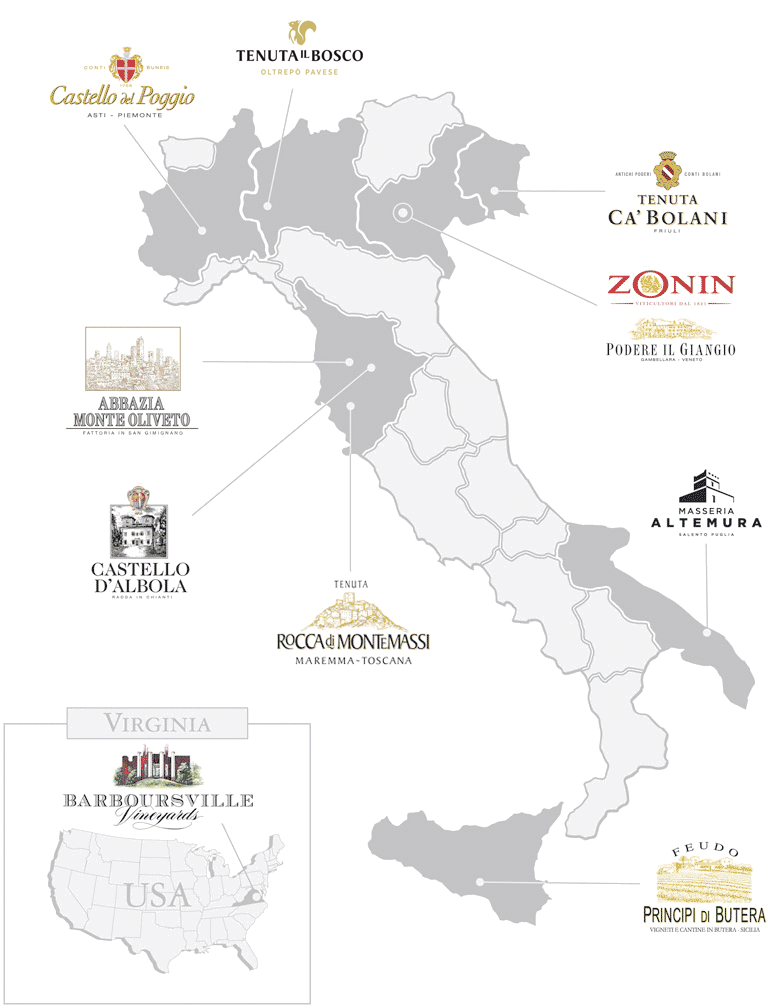 Since 1821 the Zonin family, seven generations of winemakers in Northern Italy, has owned and operated Casa Vinicola Zonin. The Zonin family's portfolio includes nine wineries located in seven of the most renowned wine regions in Italy.

Every wine made by the Zonin Family is inspired by the philosophy of preserving the local winemaking traditions, land and culture of their respective Regions.

Today the Zonin family vineyards cover a total of more than 9,800 acres of land, 5,000 of which are dedicated to vineyards. An additional 1,200 acres, 225 of which are dedicated to vineyards located at Barboursville Vineyards in Virginia in the United States.

Each winery is committed to upholding its unique winemaking traditions, offering the highest quality wines, "from the vineyard to the glass", and reducing its carbon footprint, in order to preserve the land for future generations. In 2013 Casa Vinicola Zonin received the Impact Hot Brands Award, Drinks Business Green Award and president Gianni Zonin was honored with a lifetime achievement award by Wine Enthusiast.